Recommendations
Rebecca, USA
"(…) I can highly recommend Ms. Barbara Ryzy to any individual or organization seeking an outstanding Polish teacher." [see recommendation]
Takayoshi, Japan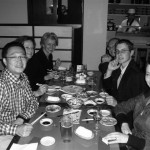 "Thank you very much for your energetic lessons and explanation about Polish history. I could refill myself with your energy. May you keep on shining and giving your energy and knowledge to your students!!" [see recommendation]
Rebecca, USA
"I enjoyed my time learning, reading, visiting local museums, and especially our time talking about Poland and life in general."
Francesco, Italy
 "I have had some lessons with Basia and then hired her to teach Polish language to my Symantec Poland team. Each of them has been very satisfied with the professionalism, technical capabilities and teaching methods. It was so exciting seeing the team sharing tips in Polish and being enthusiastic to learn. This was as well thanks to Basia.
If you search for a Polish teacher, Basia is probably one of the best you can find in Warsaw."
 Marjorie, USA
" Barbara's adaptable and flexible style of teaching is effective when gearing lessons to meet students' individual needs." [see recommendation]
Eckart, Germany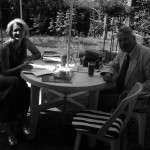 "…My next Polish Language course, provided by Ms Barbara, took place this time in Swidnica. It has been a successful combination of intensive learning with hospitable reception in her family home. Ms Barbara helped me to prepare for National Certification Exam of Polish Language. I have passed it in Berlin. It is a great satisfaction for me".
Peter, Germany
"… I was a stubborn pupil. I thought that it is possible to find a system on Polish declination and conjugation labyrinth. With infinite patience and a big strength of persuasion Ms Barbara was talking to me about communication approach. Now I am convinced that she indicated me correct way of learning. I want cordially to thank for her very competent lessons".
Colin, USA
"Basia's enthusiasm for her country's history and heritage was shared with me and my family as she provided us additional cultural tours including Jewish History here in Warsaw as well as Polish theatre and Opera".